New Patients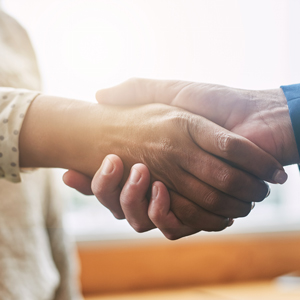 Welcome to our friendly chiropractic office. Our practice is an inviting and comfortable place to be. We want you to feel at ease from the moment you step through our door.
The First Visit
We encourage you to wear comfortable clothing that allows Chiropractor Michael Lucas to examine you easily. You can download the necessary paperwork from our website and bring it in with you completed. If you prefer, you can fill it out in the office. Just arrive 10-15 minutes before your appointment time.
When you have completed all your paperwork, you will be introduced to Michael and shown into one of our adjusting rooms. First, he will discuss what chiropractic is and let you know how he works.
At this time, you can discuss all your health issues with Michael. He will ask you what your ultimate goals are for your health in the future. He will then give you a full physical examination. Michael may recommend X-rays, which can be taken on-site.
In addition, he'll perform a posture screening. He'll be able to compare your posture taken at this appointment with your posture at a later date.
Please allow up to 40 minutes for this first visit.
During this report of findings appointment, Michael will go over the results of all of your tests and X-rays (if taken). He will discuss financial information with you at this visit. Michael will then give you his recommendations for a schedule of care that is appropriate for your particular needs.
You will also be given some aftercare recommendations, which will help facilitate the healing process in your body along with your chiropractic care. Lastly, you will be given your first adjustment providing there are no contraindications to care.
This appointment takes about 30 minutes.
These appointments are relatively brief. Michael will check your spine to see what requires adjusting on that day. He will adjust what is necessary on that visit. It may take 5 minutes or up to 15 minutes. It depends on what is happening with your body on that particular day.
Make an Appointment
If you think chiropractic might be a good fit for you, contact us to book a same-day appointment. We also invite you to check out our many five-star google reviews.
CONTACT US »
---
New Patients | 01233 640047