Foot Clinic in Ashford
Podiatrists/Chiropodists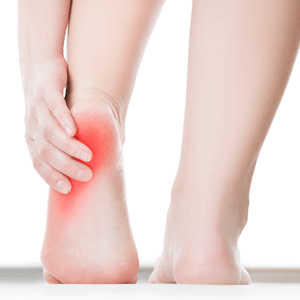 At Family Chiropractic we have two Podiatrists/Chiropodists both are qualified to treat any number of foot problems, for example corns and callouses, ingrown toenails as well as biomechanical problems for which shoe advice and insoles are needed. Also available is podiatric acupuncture which is beneficial when dealing with pain. Both are registered as Podiatrists with the HCPC (Health and Care Professions Council).
Alison Graubard – FSSCh DipPodMed MBCha
Alison opened the Foot Clinic in 2005, at the same time as Family Chiropractic moved to their current location, and has worked alongside us ever since with the two professions complimenting each other well. She gained her experience as a visiting podiatrist in care homes and working for a private clinic in Ashford before branching out on her own.
Over the years she has added to her repertoire by gaining qualification in podiatric acupuncture, hypnotherapy and biomechanics as well as keeping up to date with various courses such as Diabetic care.
Alison is a member of the British Chiropody and Podiatry Association.
Clare Babbs – Bsc DPodM MCPod
Clare joined the Foot Clinic as an associate in 2009, initially specialising in Home Visits for the elderly although she is now kept very busy in the Willesborough clinic. A Podiatrist of 25 years standing Clare was initially a NHS Podiatrist, working in Epsom NHS trust and the Royal Marsden in Sutton. She went on to gain further experience by working for the Chelsea Pensioners for 8 years. She is also Secretary of the Kent Branch of the College of Podiatry.
The Foot Clinic's website www.footclinic.org.uk contains useful information on various foot complaints and if you have any questions Alison is very happy to help, just give her a ring on one of the numbers below, leave a message if necessary and she will return your call.
If you wish to contact the Foot Clinic in Willesborough for an appointment please call 01233 613477 or 07779014544.
Please note Family Chiropractic's staff do not handle the Foot Clinic 's appointments.
---
Foot Clinic Ashford KEN | 01233 613477 or 07779014544