Meet the Family Chiropractic Team
Ashford Chiropractor and Company Director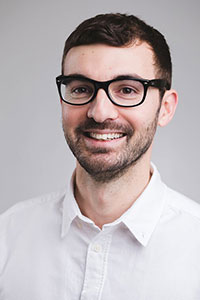 Coming from a family that is very much involved in the healthcare industry, I always felt destined to do something within the healing professions. My journey to becoming a chiropractor however, really began as a patient myself. I sustained a very bad whiplash injury after being side-struck by a Volvo (a very well built Volvo I should add) and proceeded to suffer needlessly for several months, trying various treatments without success, before someone advised me to try chiropractic care. Needless to say, the results spoke for themselves, and from that point onward there was no confusion about what I wanted to do for a living.
I graduated from the Welsh Institute of Chiropractic in 2007 before moving to Kent to help grow our very popular clinic in Ashford.
Through this centre, I have continued to further develop my skill set and knowledge base, with a particular interest in postural correction and scoliosis management, paediatric care, as well as being a keen educator of my clients in regard to nutrition and general wellness strategies.
I look forward to helping you not only alleviate your symptoms but also open your eyes to the many health benefits that chiropractic has to offer
Chiropractor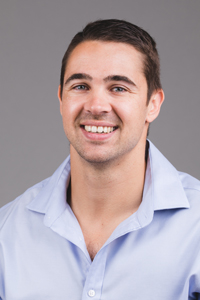 James graduated with a Masters degree in Chiropractic from the University of Johannesburg in South Africa. After graduation he was invited to attend the Golden key International Honor Society which recognizes the top 15 percent of the University students for their academic achievements.
Since graduating, James has completed further training in Paediatric Chiropractic, Advanced Chiropractic Spinal and International Chiropractic Sports Science Diploma courses, which has allowed him to specialise and further advance his knowledge in the respected fields.
James is a coffee lover, has a keen passion for running and enjoys the peacefulness of being in the countryside. He is also passionate about treating sports men and woman and has worked at various international sporting events, some of which include the World Bench Press and Power Lifting Championships, the World Squash Championships and the ABSA Cape Epic, just to name a few.
James is excited to help the local residents of Ashford to function at the best of their ability. He does this by finding and tailoring safe, effective and specific treatment protocols which are designed to heal the cause of the underlying problem.
Sports Therapist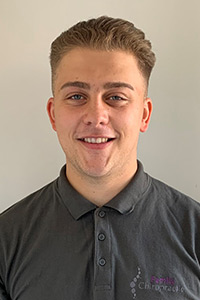 Callum graduated with a Sports Therapy degree from the University of East London in 2020. As a graduate Sports Therapist, Callum is able to provide assessments and rehabilitation for sports injuries, whilst also being qualified to provide sports massage for a variety of issues.
Since starting his sports therapy journey in 2017, Callum has gained experience in a variety of settings- including providing sports massage to the participants of the London Marathon and working on rehabilitation programmes within football teams.
Along with being Family Chiropractic's resident Sports Massage Therapist, Callum also works at Charlton Athletic FC, working alongside the medical team to provide Sports Therapy assessments. His weekends are spent working as the Lead Sports Therapist at Ramsgate FC.
Fitness and football are (quite obviously!) Callum's passions and when he is not working, you will find him either playing football or golf or out and about keeping fit.
Practice Manager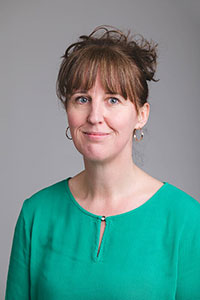 Collette previously worked part-time at Family Chiropractic in 2010 and was excited to return full time in 2017, after spending 7 years working in schools. She firmly believes that regular chiropractic care brings a whole range of health benefits and has never felt better! Her children all have regular care and understand and appreciate the many benefits that regular adjustments bring. Collette enjoys being active in her spare time and attends regular spin and fitness classes which complement her regular chiropractic care.
Receptionist/Chiropractic Assistant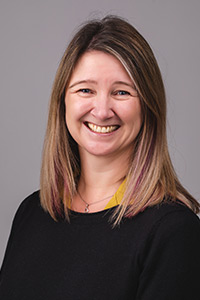 Before joining us at Family Chiropractic, Suzy worked for the NHS for 10 years, so she brings a wealth of health care experience to the role.
Since starting at the clinic, Suzy has seen the difference that chiropractic care makes to people's lives, and has experienced the benefits that having regular chiropractic care brings. Suzy has been busy introducing members of her family to the clinic, so that they too can enjoy the many benefits of chiropractic.
Suzy is very family orientated and adores spending quality time with her grandchildren. She enjoys walking, Yoga and Zumba classes as well as reading, socialising with friends and a yearly trip to climb Snowdon with her dad.
Come Meet Our Team
The sooner you take action, the sooner we may be able to help you. Contact Family Chiropractic and get started today!
EXPLORE CHIROPRACTIC »
---
Family Chiropractic Team | 01233 640047