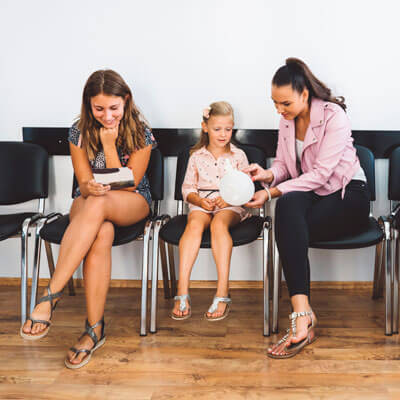 About Us
Chiropractor Michael Lucas obtained his chiropractic education from the Welsh Institute of Chiropractic in 2007. He then moved to Kent to help grow our practice in Ashford. Here, we offer drug-free chiropractic care for all ages, along with massage and on-site X-rays.
Our Practice Philosophy
Health is not just an absence of symptoms or visible signs of disease. It's about your physical, chemical, and emotional wellbeing.
During his time at university, Michael read some books by Dr. James Chestnut, who coined the concept: Eat Well – Move Well – Think Well®. From a philosophical standpoint, Dr. Chestnut's views resonated deeply with those of Michael's.
Feel at Home in Our Friendly Clinic
Perhaps you've been to other healthcare practices in the past but didn't feel welcome or at home. We think we're a different kind of clinic. Our atmosphere is peaceful, and our team members are kind and caring. They want to help you feel relaxed every time you come and see us.
MEET OUR TEAM »

Get Started Today
If you'd like to experience for yourself how chiropractic may benefit you, contact us today to book an appointment!
---
About Family Chiropractic | 01233 640047