Sports Injury Clinic
What to Expect at Your Sports Injury Assessment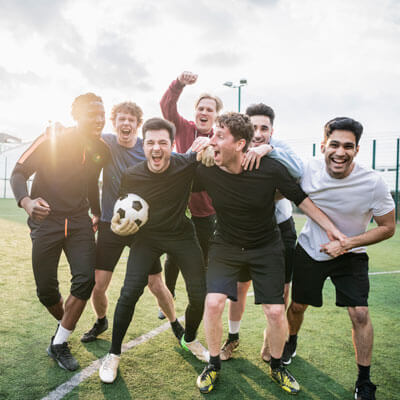 We will take a brief medical and personal history and have a discussion with you about the occurrence of your injury, as well as find out about your goals for rehabilitation.
The injured area will be gently tested and evaluated to enable us to provide you with a diagnosis.
We will outline a personalised plan for your rehabilitation (exercises/stretches/recovery methods etc.) and provide appropriate treatment on the day.
The initial consultation, assessment and treatment appointment takes 45 minutes.
Follow up sessions are usually recommended to enable us to monitor your progress, whilst still providing a variety of treatments that will aid and speed up the recovery process (sports/soft tissue massage, athletic taping…).
These sessions will take 30 minutes.
What Do We Treat
A few common issues that we can treat but it's not an exhaustive list:
Knee/patellar pain
Carpal tunnel
Tennis elbow
Golf elbow
Muscle strains
Tendinopathy
Get Started Today
If you are unsure whether we would be able to treat an injury that you have, please feel free to either give us a call or pop us an email with the details.
CONTACT US »
---
Sports Injury Clinic in Ashford KEN | 01233 640047